Connected < Belonging
ST. AUGUSTINE PREP KNOWS THE DIFFERENCE & IT'S RESULTING IN BETTER MEN.
Mr. Brendan Towell | Associate Director of Admissions
Last year I bought a new iPhone, and I distinctly remember the store attendant smiling when she saw my embarrassingly low single-digit model (I think the iPhone 13 is coming out soon). She followed up by telling me that it was a good thing I came in so I could be "caught up" with a newer phone and by doing so, I could "stay better connected." I recall being somewhat confused but had a general sense of what she meant. You see, by today's standards, being "connected" means being on as many social media platforms as possible and having instant access to all your contacts with a push of a button or a swipe of a finger. The hyper-stress on the importance of interconnectedness has been spoon-fed to younger generations (my fellow Millennials included) for years, and it originates from a culture that often whispers all the wrong messages into the ears of adolescents. It isn't that "being connected" is a bad thing, but is it really what our young people need? I would argue that it isn't, and that community and sense of acceptance and belonging are what teens, especially teenage boys, really need.
Now don't get me wrong, I enjoy my phone and have several social media accounts of my own (although I pledge never to have Tik Tok). I also recognize the great good that this tech has provided in bringing the world closer together. However, having been educated in the Catholic and Augustinian traditions, I know that true connectivity is far more than what these platforms often achieve at a superficial level. As an educator, I know too that boys long for a sense of belonging – something that cannot be clicked on or swiped for. The need to belong is fundamental. "Belonging," by definition, includes accepting someone for who they are, while "connection" is a term that refers to being seen and heard by another. The former requires trust, respect, and love, while the latter requires simple contact. With this distinction in mind, boys need educational communities that will foster a true sense of belonging where they can be safe to grow and mature in a more organic, and less artificial, setting.
According to an article entitled "The Need to Belong (NB) in Adolescence" (published in 2018 in the International Journal of Psychology and Behavior Science), "a good deal of human behavior is determined by the impressions and evaluations that others have of us. While the teacher-student relationship is clearly crucial, relationships with peers also have a significant impact on the emotional well-being of adolescents." Furthermore, "students transfer interpersonal skills and attitudes they learn at school to their relationships with other people and groups as members of society in general." Clearly, the impact that teachers, coaches, and fellow students have on adolescent boys today will leave a lasting impression which, in turn, will help form them into the men of tomorrow. For this reason, I see the work done at St. Augustine Preparatory School as critical to the growth and development of young men in South Jersey.
St. Augustine Prep is in the unique position to provide prospective families with exactly the educational environment researchers describe as being optimal for adolescent boys today. Nestled in the woods of South Jersey, the 118-acre campus is both secluded and safe. Outside distractions can be limited as the students assemble from over an 80-mile radius with one goal – to better themselves in mind, body, and spirit. With an average class size of 17 students and a Student-to-Faculty Ratio of 14:1, our young men are being educated in an optimal setting with a curriculum and class schedule that have been specifically designed for the learning preferences of boys. Our faculty, staff, and coaches are experts in their respective fields, but also men and women of faith who recognize, as St. Augustine teaches us, that God is the Inner Teacher of us all. With that truth in mind, the Hermits of St. Augustine Prep know that their school is different – it is a place of belonging.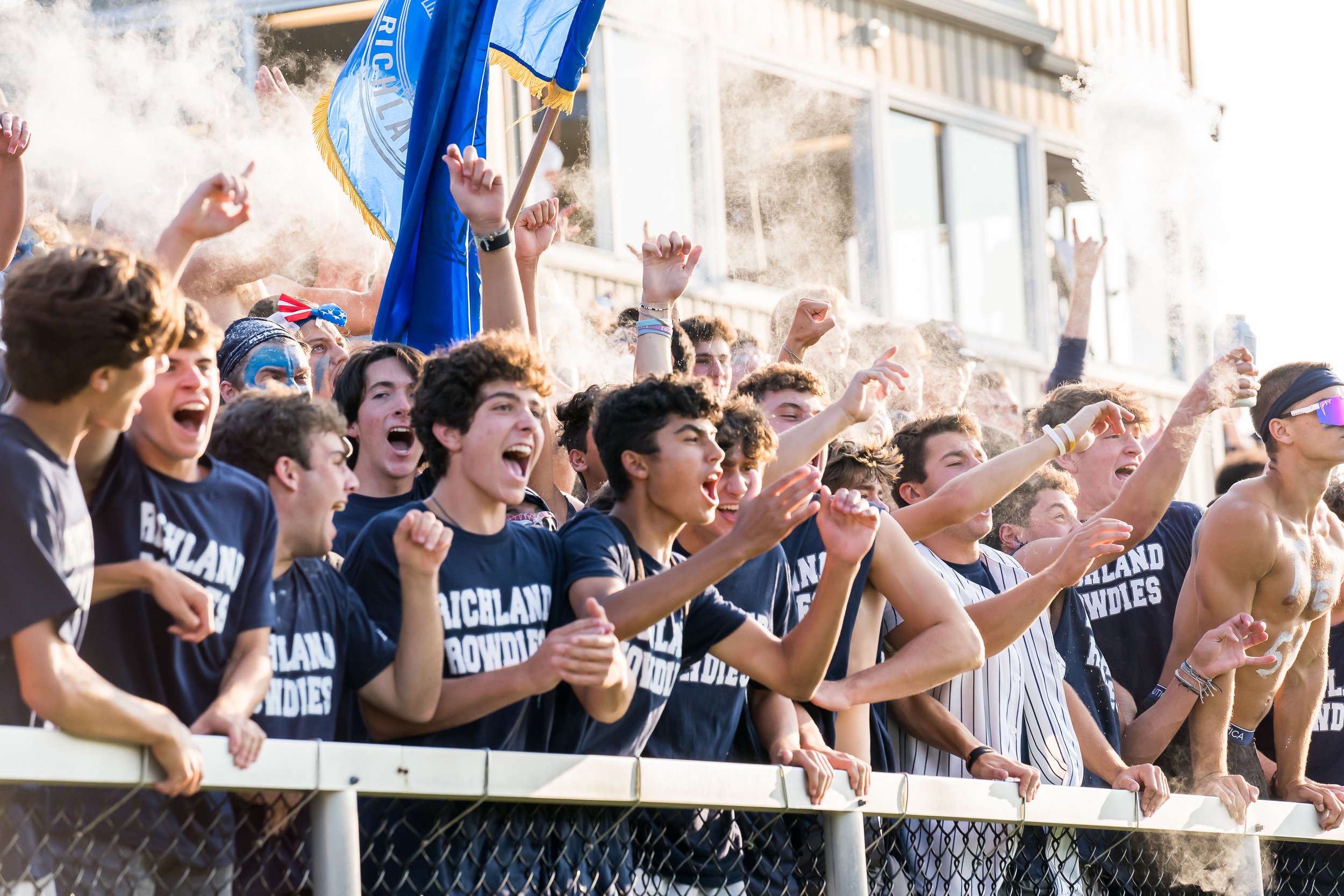 ______________________________
1.(Leibovich N, Schmid V, Calero A. The Need to Belong (NB) in Adolescence: Adaptation of a Scale for its Assessment. Psychol Behav Sci Int J. 2018)